Sharing Hope
Upcoming Events and Support Meetings.
For those in Southeastern NC, we invite you to join, Lump to Laughter Support Talk, a private group of local survivors who share and care and provide positive support for one another.  JOIN US
Support meeting invites are posted in the group.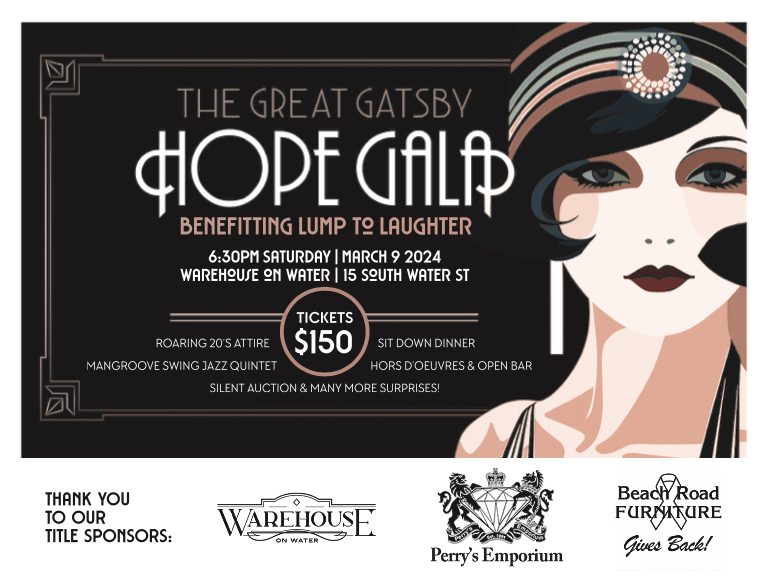 2024 Beauty of Hope Gala
Great Gatsby Theme
Saturday, March 9th at 6:30pm
Warehouse on Water
15 S. Water St, Downtown Wilmington
TICKETS $150
Open Bar • Sit-Down Dinner
Mangroove Live Swing Quintet
Silent Auction • Photo Booth • Wine Pull
Authentic Roadmaster Convertible Photo Op
Roaring 20's Attire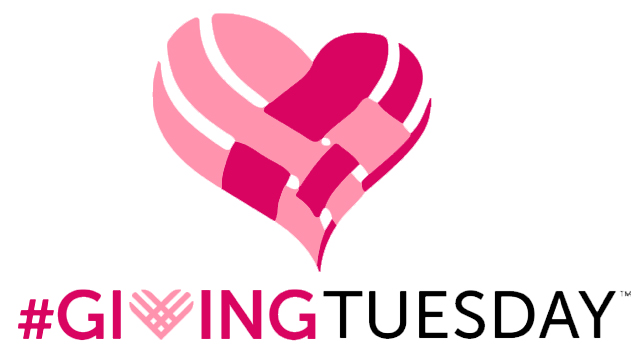 Mark your calendar for our annual Giving Tuesday, November 28th, 2023.  
GivingTuesday is a global day of giving. To help raise awareness of charitable causes and amplify donors' generosity.  We invite you to make a donation on our Giving Tuesday fundraiser.  Meta is matching up to $8M starting at 8am.  Set your clock.  The match runs out in minutes.  Click to Donate
By request, you will receive Donation in Honor of Cards for your Giving Tuesday donation.  These make the perfect gift or Christmas card insert.